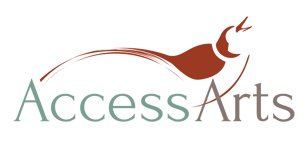 Elizabeth Palmieri
Elizabeth Braaten Palmieri is a director, actor, writer, arts facilitator, and arts collaborator based in Columbia, Missouri. She is the Co-Founder and Artistic Director of GreenHouse Theatre Project. Her work focuses on physical theatre in site-specific spaces, devising new projects, adapting and reviving classic work, and collaborating with artists in all mediums to create visceral, innovative performances. Her work has taken her across the globe from her home base in Missouri with the True/False Film Festival to the Edinburgh Fringe Festival in Scotland and beyond. She has taught and directed at Stephens College, Westminster College, Missouri Valley College, and travels internationally teaching masterclasses for the 'Physical Actor'. For her artistic and entrepreneurial spirit, she was awarded a Columbia Business Times award in 2015. She holds a degree in Theatre from St. Olaf College.
Brianna Bogucki
Born here in Columbia, Missouri, Brianna Bogucki studied fine arts and obtained her Bachelor's in Photography from Columbia College in 2018 with accolades such as the Frederick E. Shane Award for Excellence in Art. Her photographs and collage works have been shown in Sager Reeves Gallery, Sidney Larson Gallery, and a solo exhibition at Uprise Bakery.
Brianna is passionate about helping our youth learn and grow through the arts and has done so by teaching arts and theater classes through various organizations in the community. She is currently utilizing her skills as a Multimedia Content Marketing Specialist at Miller's Professional Imaging and continues to pursue freelance creative endeavors as well.