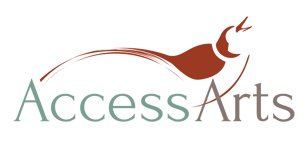 Violet Vonder Haar
Violet Vonder Haar is a songwriter, artist, activist, teacher, and leader from mid-Missouri. She is the founder of the all-female rock orchestra, Jane Doe Revue, which has helped to raise over $30,000 for women's healthcare and various organizations in Missouri. Through her work with JDR and her full-time band, Violet and the Undercurrents, she has helped to elevate women's voices.
Violet has been a music educator for over 10 years, and in 2019, she was nominated for the Missourian Progress in the Arts award. In 2017, she was the recipient of the Sarah Dwyer Special Appreciation Award by Women in the Arts at the National Women's Music Festival. In 2022, Violet and her partner, Phylshawn Johnson, received the Missourian Progress Awards in the Arts. Currently, Violet is the programs director at Compass Inc., the Director of Music Ministry at the Unitarian Universalist Church of Columbia, and a private music teacher at Violet's Songbird Studio.
Jenny McGee
An American painter, Jenny McGee was born in the Philippines in 1978 and raised in Missouri. Her artwork and international experiences (she spent seven years in El Salvador) coincide with the ethos and importance of environmental respect. As a breast cancer survivor, Jenny realized that to go beyond the day-to-day survival mode her love of art could be used as a tool.
Jenny resides in Columbia, MO, with her husband David, son Jonathan and daughter Ema Blue. From her studio, McGee combines her background in graphic design and painting with her Latin American experiences to create one-of-a-kind paintings that often represent the intersection between healing, hope, and love. As seen on HGTV! Jenny's paintings hang in numerous public and private collections.