Access Arts relies on an active board to achieve our mission of 'creative learning experiences for everyone'. Our board uses their diverse skill sets to work on projects ranging from fundraising to landscaping to firing up the wood kiln. They keep Access Arts moving forward!
Ready to join us? Contact us!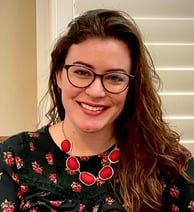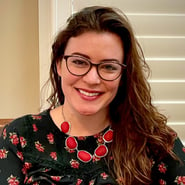 Kate Stull
(she/her)
,
President
Kate has a passion for the community as a Columbia native, concentrating on philanthropic work with many wonderful organizations and educational initiatives that improve the lives of children and their families through play or art. Professionally, Kate's career has been in marketing, communications, and product development in IT. Personally, Kate enjoys drawing, painting, and printmaking as an artist; yet on the other hand, she also focuses on lifting up other artists' careers through strategic planning and art consultation.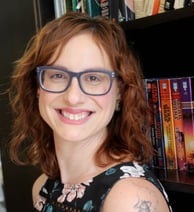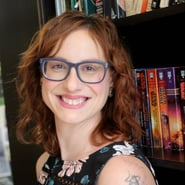 Jenn Book Haselswerdt
(she/her)
,
Vice President
​​Jenn Book Haselswerdt moved to Columbia in 2016, and immediately fell in love with the vibrant arts community. Jenn considers herself a "multi-passionate creative," who enjoys writing plays and collaborating with theatre companies, as well as using her hands to work with ceramics, embroidery, hand-sewing, quilting, and most of all baking. A theatre person by training, Jenn has spent over a decade working with schools and arts organizations in DC, MD, VA, MI, and MO teaching both creative drama classes and core curriculum through the arts, and leading professional development workshops where teachers are empowered to integrate the arts into their classrooms. Jenn currently uses these skills every day as a kindergarten teacher at The Atelier School of Creative Learning (where she learns as much from her students as they do from her!).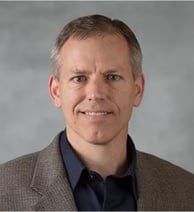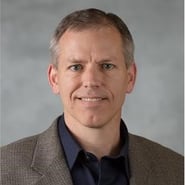 Bob Steinmetz
,
Treasurer
Bob is a central Missouri native, growing up in Mexico, MO, and living in Columbia since 1996. He attended high school at Missouri Military Academy, and Army ROTC at Mizzou, and served 9 years in the Field Artillery branch of the U.S. Army Reserves. After earning a Computer Science degree at Mizzou, Bob spent 33 years developing software applications. In May 2020, Bob decided to pursue one of his true passions and changed careers to become a financial planner for JK Financial. Aside from these professional endeavors, Bob loves spending time with his family and enjoying his primary hobbies of sports, photography, and anything outdoors. Bob loves to work with service and volunteer organizations and is excited to be involved with Access Arts.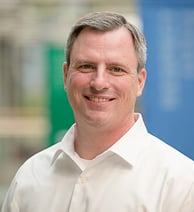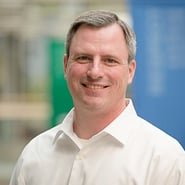 Dan Hlavac
(he/him)
,
Member
Dan and his family moved to Columbia in 2017. Immediately he fell in love with the rich art culture and became more impassioned as his youngest daughter blossomed through the teaching and support of the various community classes. He has spent most of his career helping organizations align their strategies and leverage their strengths in order to achieve their vision. When not spending time with his friends and family, Dan is actively volunteering with not-for-profit organizations. Dan wants to ensure the arts remain available to anyone at any age and is excited to be involved with Access Arts.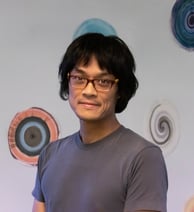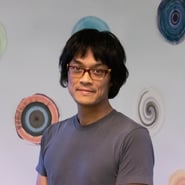 Mike Lising
(he/him)
,
Member
​Having called Columbia home since he was three years old, Mikey Lising has been creating artwork and supporting the arts in this community for years. Mikey uses his artistic skills every day in his professional career as Graphic Design Coordinator for the Missouri State Teacher's Association and Adjunct Professor of Graphic Design at the University of Missouri. Mikey has been supporting the Access Arts mission since 2016, when he joined the Board of Directors. As a board member, he loves working with so many great people. In all of his endeavors, Mikey draws inspiration from one of his favorite artists, Buckminster Fuller, who once said, "How often I found where I should be going only by setting out for somewhere else."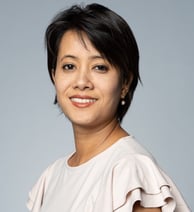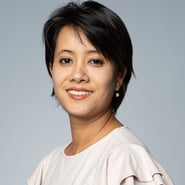 Yerina Ranjit
,
Member
​Yerina believes that a community's well-being can be measured by the opportunities its members have to engage in creative expressions. By profession, Ranjit is an assistant professor of communication at the University of Missouri. She is a communication researcher, who studies media messages and the impact they can have on people and societies. She received her Ph.D. from the University of Connecticut and completed her post-doc training at Yale University. She's originally from Nepal, a first-generation immigrant who moved to the U.S. to pursue higher education. She moved to Columbia with her family – her husband and two children in 2019. She likes listening to music, spending time with her children, and running in the beautiful trails of Columbia.