Access Arts has a dedicated staff of talented people who share their considerable knowledge and skill with our community and one another.
Shawna Johnson
(she/her)
,
Executive Director
Shawna holds a BFA degree (class of 1998, emphasis in Ceramics, Drawing, and Printmaking) from the University of Missouri. She has worked to build art community as a gallery manager, independent artists' studio manager, and in various administrator roles with different arts organizations in both Columbia and New York City. While most of her energy is devoted to leading the organization, she still makes time for her first love: making wood-fired pottery. She also loves reading, cooking, and enjoying delicious food with friends. She is usually seen together with her dog, Sundae, who is her greatest joy.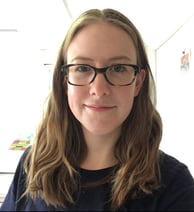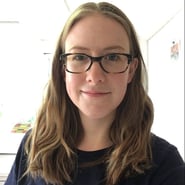 Lisa Franko
(she/her)
,
Assistant Director
​Lisa is an artist and educator living and working in Columbia, MO. Originally from Ohio, she received her BFA and Art Education degree from the University of Toledo and her MFA from the University of Missouri. Lisa serves as the coordinator for youth programs at Access Arts and can often be found in the classroom planning and teaching lessons. She has had a variety of teaching opportunities as a K-12 substitute teacher, a resident artist, and an adjunct professor at the University of Missouri and Missouri Valley College. When not working, Lisa devotes time to her own art practice, creating collaged and printed "room-scapes".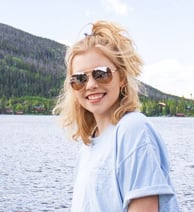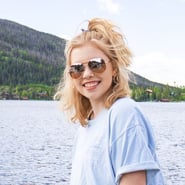 Judy Steinhoff
(she/her)
,
Marketing and Media Assistant
​Judy graduated from Truman State University in 2020, earning a BFA in Design. Originally from Columbia, she took many classes with Access Arts growing up, and is now putting her artistic side back into the organization as an adult. Though she primarily studied Graphic Design in college, her interests also extend to photography, which she loves being able to use to show others all that happens at Access Arts!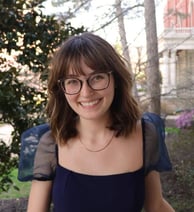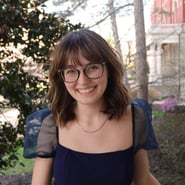 Maggie Beckett
(she/her)
,
Administrative Assistant
​Maggie recently graduated from the University of Missouri - Columbia in 2022 with a BA in Art and Art History. She absolutely fell in love with ceramics after taking a class for the first time in college, and now is a practicing ceramic artist who loves to share her work with the community. She is thrilled to be joining everyone at Access Arts and looks forward to working with such a passionate and caring team!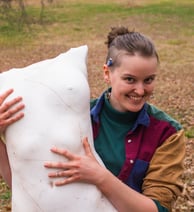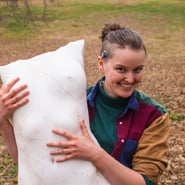 Maggie Adams
(she/they)
,
Ceramics Studio Manager
Maggie graduated from Truman State University in 2021 with a BFA in Ceramic and Fiber art. Before joining the Access Arts team, they were an Artist in Residence at the Osage Arts Community in Belle, MO. Their current studio practice explores their queer identity and the convoluted relationship they have with their female body. Through the combination of life casting and contemporary craft techniques, their work gives form to the visceral feeling of being tethered to a body that fluctuates between a comfortable home and a fleshy cage. Maggie is thrilled to share their passion for ceramic and fiber art with the Access Arts community!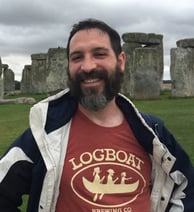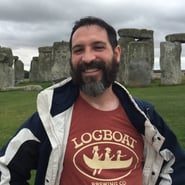 Brian McMullen
(he/him)
,
Ceramics Studio Manager
Brian graduated from Elmira College in 2007 with a BA in Fine Art and holds concentrations in ceramics, sculpture, painting, and printmaking. He has recently completed coursework for the Master Beekeeping Program at Cornell University. Originally from Western NY, Brian has lived on both coasts and held unique positions over the years. He has been employed as a skilled artisan, fabricating sculpture and furniture for clients, and ran a furniture restoration shop outside of Washington, DC. Brian has also worked as a winemaker in northern VA and was a historical interpreter at the largest living history museum in NY. He moved to Columbia in 2017 and worked in the MU woodshop for three years, building upon his woodworking skills carving spoons, building rustic furniture, and also fabricating tap handles for Logboat Brewing Company. Brian became involved with organic farming and has helped with the planting of many apple trees in the Columbia area. In 2021-2022, Brian was an Artist-in-Residence for ceramics at Elmira College, working with students and alumni in the clay studio. This experience reinvigorated his love of clay, which he is excited to bring to Access Arts.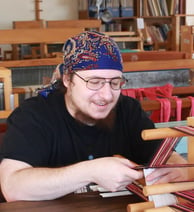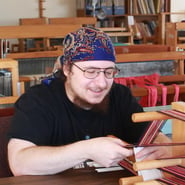 Nessi Alexander-Barnes
(he/they)
,
Fibers Studio Manager
In 2015 Nessi received a BFA in Art and Design, and a BS in Art History from Towson University in Maryland. In 2019, Nessi graduated with a Masters in Fine Arts from the University of Missouri, where they pursued interdisciplinary research, and taught one course each of the seven semesters they spent there. Nessi's work revolves around making visible their experiences as queer, trans, nonbinary, and neurodivergent.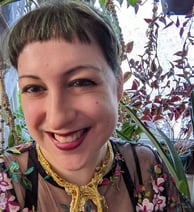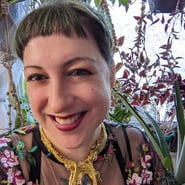 Tavia Sanza
(she/her)
,
Multimedia Instructor
Tavia Sanza was born in Florida in 1982. In 2005 she received a merit scholarship to The School of the Art Institute of Chicago. There she explored her love of large environmental work. After earning her BFA she moved to New York City and worked various jobs in fashion, interior design, and education. In 2018 she moved to pursue her MFA at the University of Missouri. Recently she received a scholarship to Arrowmont School of Arts and Crafts in Gatlinburg Tennessee, exhibited her work in Kansas City, and at the True/False film festival in Columbia Missouri. Her work with be on display in New York later this year.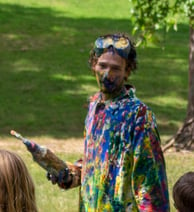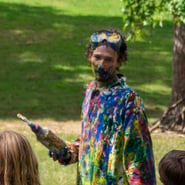 Marc Chauvin
(he/him)
,
Youth Programs Instructor
​Marc Chauvin was born in Gretna, Louisiana, and spent his formative years in Columbia, Missouri. An alumnus of Moberly Area Community College, receiving his Associates of Arts and his Associates of Arts in Teaching. Upon graduation, Marc Chauvin transferred to the University of Missouri where he received his Bachelor of Fine Arts with an emphasis in Printmaking and Bachelor of Philosophy. Beginning in 2016, Marc Chauvin began assisting with summer art camps and more recently has been planning and teaching youth art programs at Columbia Art League and Access Arts.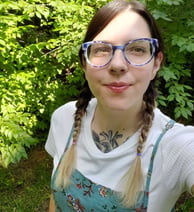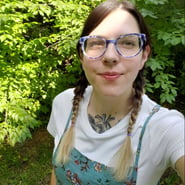 Kimberly Meacham
(she/they)
,
Special Education Assistant
​​Kimberly is a casual artist and professionally pursued a Master degree in Behavior and Autism. As a Special Education teacher, Kimberly spends her day working with children in the classroom. She is happy to support artists with adaptive needs at Access Arts.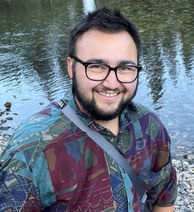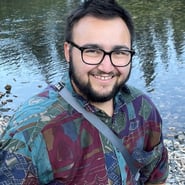 Ryan Kerensky
(he/him)
,
Special Education Assistant & Fibers Instructor
​​Ryan was born and raised in Ohio and moved to Columbia in 2019, after graduating with a BA in Sociology. He is currently pursuing a Master's in Special Education at Drury University and teaches K-2 Special Education. Ryan discovered a love for all things fiber arts while searching for a pandemic hobby, and has not looked back since. Ryan is currently an adaptive aide with Access Arts and is training to become a weaving instructor as well.
Much of our programming and other offerings are possible not only with the staff members listed above, but also due to the wonderful artists we have in attendance through our Artist in Residence program. Check out our current resident artists at the link below.
Clay Summer Camp Teacher
We are seeking a summer camp instructor for two weeks in the summer to teach our clay-intensive middle and high school half-day camps! Deadline to apply is May 1st.
K-5th Summer Camp Teacher
We are looking for an elementary teacher for our six weeks of Summer Camp. Teaching experience in school or camp settings is required. Deadline to apply is May 1st.