Wheel throwing was something Andrew always wanted to try and finally began in the fall of 2021. The last time he had worked with clay was in elementary school, at least 15 years ago. Since then, he's only missed a session or two at Access Arts. "I'm really grateful that the studio has given me a place to explore what has become my new passion in life! Pottery has reconnected me with my childhood love of learning and exploring new skills. It's something I look forward to every week, practicing my craft, and spending time with the wonderful people that also frequent the studio. I love the anticipation of when fired work is available to pick up, and the surprises that come with trying new glaze combinations. To anyone thinking of joining the studio, do it! Pottery can be an incredibly humbling experience, but by allowing myself to be really bad at it for a little while, I've found a hobby that brings me joy in a way almost nothing else ever has."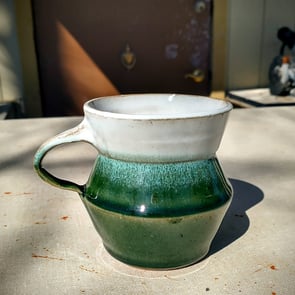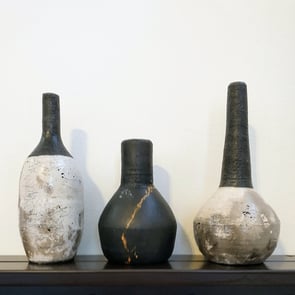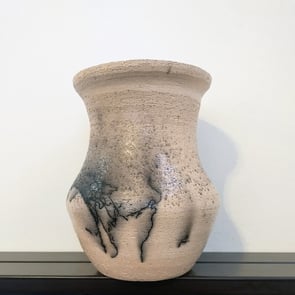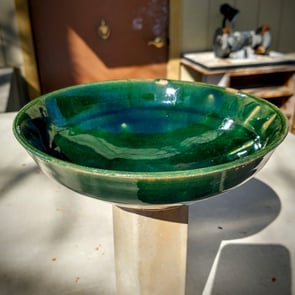 Andie first discovered Access Arts at the beginning of 2020, as a part of their New Year's Resolution to do more things that scared them. Our ceramics classes were a part of that resolution! Andie's been taking classes at Access Arts since then, and now encourages others to also push themselves to try something new, many times suggesting Access Arts in particular. Throughout their time here Andie has learned "that few things in life are simply as inherent as I once believed. Pottery is a practice. It's also a metaphor. Every time I sit down at the wheel, I have to still myself. I have to plan, collaborate, and yes... even learn to let go." Andie continues to come back, session after session, and continues to get better and better at their craft!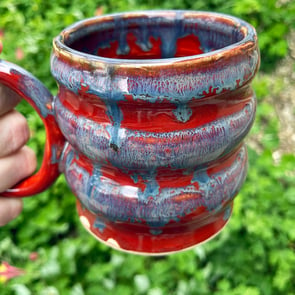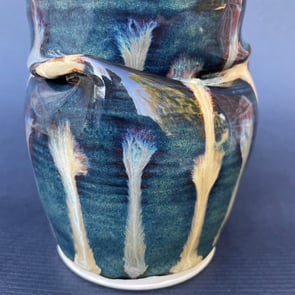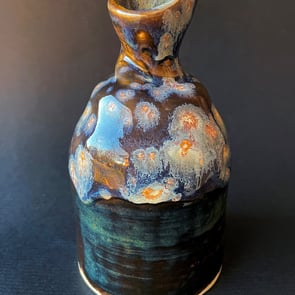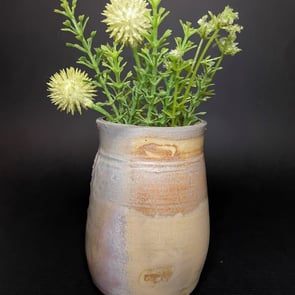 Susan has been a part of our classes for over 20 years and has really embodied our mission of providing creative learning experiences to everyone. One great example of this would be when she borrowed a loom from Access Arts when she went to visit her daughter in Colorado. Her daughter had been teaching a group of kids to do hand weaves and wanted to show her class what a real loom was like. She has recently finished the project you see here. Susan started by weaving the cloth on an 8-shaft loom at Access Arts and then using the cloth to sew a vest. "For me, it was an exploration in weaving pattern design as well as the challenge of sewing my handwoven fabric."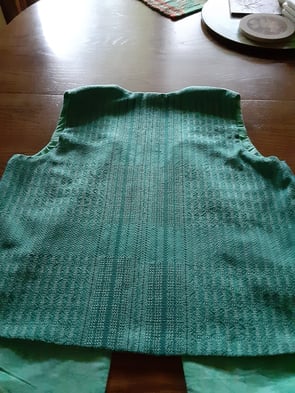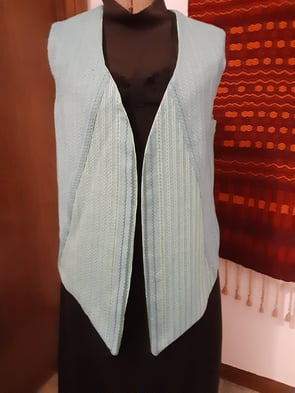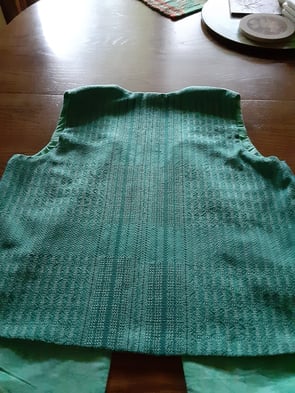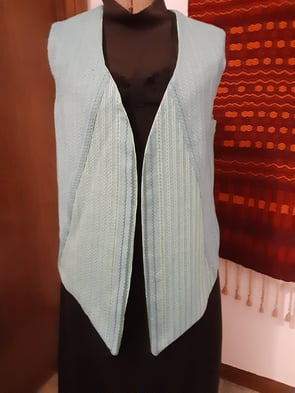 Marsha began taking pottery classes at Access Arts in the year 2000, with Naoma Powell as her first instructor. Beyond learning the basics of ceramics, Marsha also learned how to take care of a pottery studio, and how to enjoy playing with clay. Now she has her own pottery wheel at home but continues to bring her work to Access Arts for firing. She also really enjoys experimenting with glazes at home and plays with the coloring of her pieces. Marsha doesn't identify as a production potter but holds true to herself that "throwing on the wheel is the best feeling, besides making something functional that someone can use and enjoy."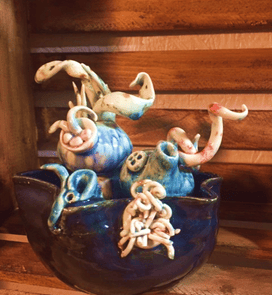 Rachel first moved to Columbia in May of 2017 to work at the University of Missouri after finishing grad school. She began taking ceramics classes at Access Arts in August of that same year and has been ever since. In the beginning, she was frustrated with not understanding or being able to execute parts of the process, but once it clicked, she became addicted. "My love for pottery is continuously renewed with still so much to learn," Rachel explains. She credits Access Arts with providing a unique, supportive community, and fostering an open environment for students. Her advice: "If anyone is ever hesitant about taking a class through Access Arts, just do it! It may change your life. And don't be afraid to try something new. It's always a daunting task to go from centering 1 lb of clay to 5 lb to even 10! But once you do it, you'll be hooked with all the newfound abilities."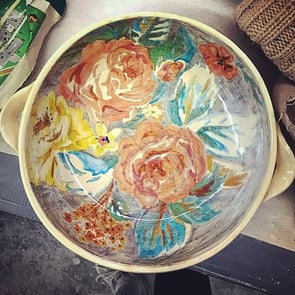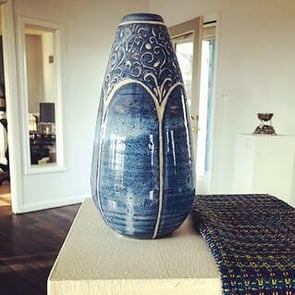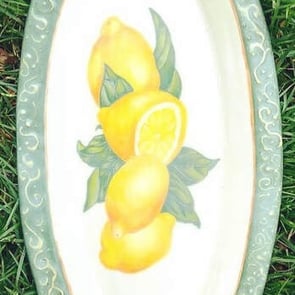 Steven has been part of the Access Arts family for many years now. Steven has had many hurdles in life, as he is on the Autism spectrum and has been diagnosed Schizophrenic. Starting small, he kept coming back and now hosts webinars to share his work with others and volunteers in the ceramics studio. Hear his moving story in his mother's own words.
Michelle has been taking weaving classes with Access Arts for quite a long time. She has quite an eye for color and is always such a positive spirit when it comes to encouraging and helping other students in the classroom. Michelle likes to sell her work at crafts fairs and enjoys making woven presents for family and friends.